As I read your post I was doing double takes and even had to pause here and there as all the different aspects in me were chattering. It looked something like this: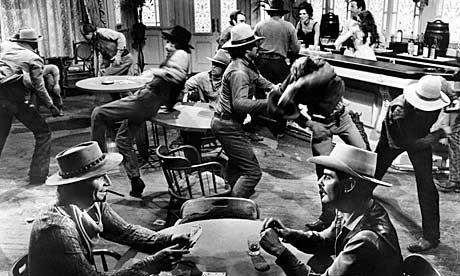 because I've never heard of any family being anywhere near that level of openness in the paradigm I live in, and wouldn't have known what that would look like even if it existed. Part of me was
enthused and giddy from diving into the honesty, and watching the paradigms of my world twist slightly and flip, while other parts of me cringed
and screamed "NoNoNoNOOO!", "TMI!!", as I imagined what those kinds of discussions would look like in my own family with all the accumulated psychic goo crowding in.
You see, even our friend the Cookie Monster is shocked by your brazenness
But he's still a Puritan so I wouldn't worry too much...
Part of me wonders, where are the boundaries? How does something like this work? It is so unfamiliar to me. Although I can't imagine it in my family and there's actually a ton of resistance to even thinking about it, it is the direction I yearn for in general.
It made me think of my dad, and how whenever we visit an art museum, he seems to uncomfortably gloss over any pieces involving nudity. It saddens me somewhat, because they fascinate me, partly from testosterone, but I also want to fully
experience
the greater organic and emotional realities tied together with the bare form - sensuality, vulnerability, primal and unabashed nature.
The funny thing about my dad is that you'd never know that he poops. It seems that he must do "number two" in the dead of night with no one else around, because I have never "smelled" him when I used the restroom right after him.
My mom is mostly unphased by the nude form, though still always holding it at an arm's length, not really willing to look deeper.
This also brings to mind a certain quality of face-to-face communication that I've become more aware of as I've aged, but that people don't seem to acknowledge. Any communication that is not rigidly mechanical requires an exchange of familiar
energy
which feels vaguely sexual in nature to me (though perhaps consisting of a greater "ratio" of "heart" energy). It's a letting go, a conditional vulnerability and openness which allows certain impressions to be shared with a minimum of explanation. It's the psychological social lubricant which allows conversations to just flow. People do this all the time on a daily basis without giving it any heed - with coworkers, "superiors", the mailman.
The only reason I'm acutely aware of it is because I've found I exclude it from my communication in all but very rare cases, with very close friends who I trust could comprehend me to a certain extent without dissecting me in damaging ways. I became aware of this when I began having trouble making out spoken words in public areas. If someone talks to me casually - on the bus for instance - I have to repeatedly ask them to speak louder, and when it simply becomes too embarrassing I just smile and nod as if I understand everything they're saying. This without having any hearing troubles. However, in those brief moments when I forget the anxiety, it's amazing how much more I understand without even having to look at their face the entire time and without actually hearing everything they say. It's as if a temporary space is created, a temporary link.
Cognitive dissonance comes into play when I realize the small amount of energy leaking through, be it sexual or something else entirely (I imagine the overlap is
huge
), and suddenly I fear being "found out", in a cultural arena where anything of the sort is taboo when uninvited.
This is probably why I feel lonely so much of the time, why I crave the warmth of deep connection so keenly and desperately, why things feels so cold, harsh and uncaring even where there is life. It's why I want to be hugged, but feel nothing when I hug or am hugged. Because that willingness to risk rejection, to risk puzzlement and dissection, to risk jangliness as a sensitive when everything is felt twofold, has been locked away. Because I know the contents of my headspace look much different than most people's.
Censoring is expected, of course, in a society where there are so many different belief systems and temperaments. Just that for some reason, it is monumentally more exhausting for me to do. There is a freedom instinct that gnashes at the bit.
All of it is connected somehow, the sexual shame and doubt, the feeling of coldness, the lapses in communication and the ability to accept others and give them a chance... this will be a topic for future exploration.