I have been challenged lately by discovering some very subtle veins of contract within the way I approach connection: on certain levels these appear to be elements of connection that 'make sense' or appear to be a
part
of connection, but to me they're really showing themselves to be virus programming. I'm not interested at all in them and at the same time my disinterest doesn't stop them from running, so I'm currently deep mapping and dissolving these as I find them.
It really started showing up when I began hearing the voice within that was actively attempting to dissuade me from losing weight: at first the voice was indistinct, just a vague sense of discomfort and unease that I was poking around in that gradually revealed itself to be a full blown case of 'you have got to be fucking kidding me'. Apparently, this issue coalesced with Circusgirl's bio father, based on something that happened with my mother; essentially, the dealio is that it doesn't want me to lose weight because it doesn't trust men to *really* care about me.
The weird logic is that if I *look* good again, and be happy as a result, I'll only attract the same kind of men that I always have; those that
kind
of want me, but not
reeeeeeeeally
, so they'll play emotional distancer to my constantly trying to get closer, and have issues with me for some reason or another.
The more weight I lose, the more insidious this little viper gets, coiling around all *kinds* of aspects of my life, until finally it leads me to
other
, much more hidden elements of the expression and that's where things get really interesting.
Bear with me, I'm using this writing as a substitute for mapping/triangulating with a listener, so I'm going to be going all over the place with it, it keeps moving and shifting as a way of attempting to keep hidden- I've experienced this kind of program before, it sometimes takes awhile to get to the core of it and with these ones they really try to achieve
I used to beat my Self up about these sorts of things but now I know better; after all, I know that given
it was impossible for me to grow up *without* being programmed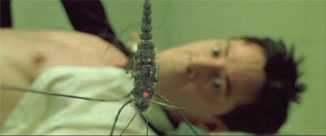 I embrace the debugging process now, even if it *does* do things like make my throat and body ache like a bastard, as it is now- I'm after what's *beyond* living in the noise, and being bugged
so, some of the stuff that it's doing is tangled up in early stuff about my mother and the toxic way she did relationships- *all* of this is on a subtle energetic level, which is one of the reasons it's kind of hard to track-
weird energy with her partners, something I was simply too young to put my finger on but was affected by, a coiling sense of deep distrust mixed with self loathing, desire, dependency, defensiveness, addiction, distorted affection, always something 'not good enough'
I know as a little kid my mother's deeply embedded self hatred affected me in more ways than just being the recipient of her physical violence; there's odd echoes and threads of it in me that are hard to nail because they're not actually *from* me but have become a part of me, fused to my biology in weird ways; I know that it's embedded in there as a result of
her
violence, her growing hatred of my blossoming body as a teenager, her jibes and curses
no man is EVER going to want you for your
Self,
you'll have to be somebody else
is one of the things she said to my 15 year old Self, flooding me with waves of hatred and loathing which at the time I didn't quite successfully defend my Self from
I was the girl who guys were never quite comfortable with in ways that they couldn't explain, so it was easier to be weird with me
that 15 year old me was much, much better with the effects of that than I've been and lately I've been reaching out to her in order to discover how exactly she was able to let it all roll off her back because we lost that ability within the following year and I never was the same
I've been exploring the detangling process within my Self because I've discovered through my connection with En that there's a kind of -
bespelling
is the best word I've come to describe it as- that goes on with me energetically around males: it's kind of like from the outset something deep inside me figures
ok, this is someone I like, so they're going to have some kind of issue with me
and I start creating some kind of energetic siren song around my Self
I can't describe it really well at the moment because it's still so fucking nebulous but at the core of it, essentially I distort my Self in some kind of way and then do some kind of weird energetic thing that is basically heteronomous. It's definately some kind of contract. It's bullshit and I'm not interested in it.
I've been working on pulling all my energy back into my Self so that I don't inadvertently do whatever weird thing it is that I'm doing; I'm not sure at all about what I need to do in order for it *not* to happen because it's temporarily kiltered my ability to map connection- I have no idea at all now what I look like in connection, what's ok and what's not, what it is that I need to do in order to dissolve this lifelong pattern of connecting with individuals who have some kind of issue or other with being with me
(This is not, btw, some kind of bitching about the issues En has with our connection: he's been utterly honest about the challenges and internal conflict being with me brings up for him, he's an amazing virus hacker in his own right, he takes utter responsibility for his own stuff and there's no bullshit about it at all, it's simply what's coming up and he's working through that his own way; I'm working through it
my
way, which is to track whatever virus comes up *in me* over it all, *including* whatever dodgy I might be running. That's what I'm doing now.)
I fully grok that at the heart of it the issue the stones are within me, the programming and issues that are coiling around me, and I know enough about my Self to know that the programming will always be dissolved in me because I'm that kind of Being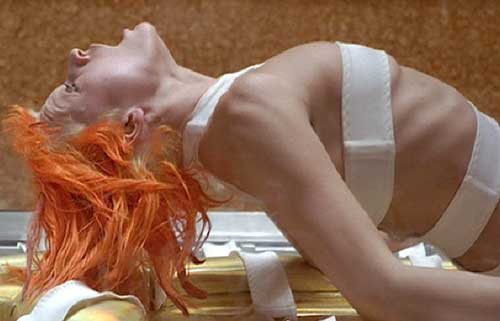 it's just sometimes the process can be really fucking challenging. Sometimes my internal life feels like a never ending series of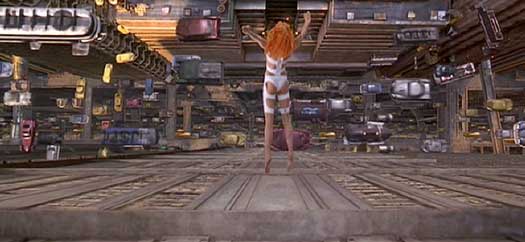 and I'm interested in changing that.
So what I've been experimenting with is intentionally and deliberately letting all of my energetic connections with other individuals drop, not in a 'well fuck you then' sort of way but in a 'hey, I honestly want you to do and Be whatever it is that you want, without me being in the way at all'
I noticed then a flash of something go through me when I caught the concept that I'm 'in the way' of an individual if I'm connected with them- wtf? Why would I be a bad thing? I know I've been *told* that a great deal in my life, but do I really
believe
that? I do know that one of the feelings that comes up is that I'm some kind of stepping stone for individuals to pause on, learn stuff and then move onto the individual they're
really
supposed to be with. That one has been rather sucky to live with, but what I'm focusing on is
what am

I

doing/thinking/feeling/believing/being programmed into to create this sort of experience?
There's a nebulous sense of not treasuring my Self enough, but that hasn't clarified enough yet for me to know exactly what's going on there- I do know that there's some kind of energetic trap laid for me in there somehow that drains my creative force and leaves me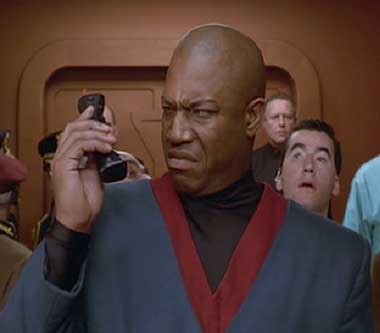 with it all.
What an awesome viper's nest to uncover! I've been using multiversal and future Selves to help me navigate it because I'm going into the Realms to get clearer pictures of how connection- deep, resonant connection- is done out there, which has something to do with individuals who
know themselves well
: that's what I'm doing with all this, using it as an opportunity to get clear on some subtle energetic distortions that have been bubbling away deep below the surface, so that I can engage those I care about *without* as little trace of contract or virus as I an manifest at that point in my evolution, while standing solidly within love and honoring for my own Self so that my own essence is also valued and given whatever it needs to express fully. That's always been a tricksy one for me, so it's where I'm poking around now.
Having only offworld examples of what it is I'm going for gets really tricksy in itself, at times...