songsfortheotherkind wrote:
I am still here; mine and En's evolution envelopes us on a daily basis to the degree that we are unable to do anything other than the evolution, the sui generis, the dropping ever more deeply into the connection with our core essence, and thus the Source: we are immersed in this, to the point where nothing else is relevant
What an empowering feeling you describe, sharing evolution and connection. Gentle, powerful, unstoppable, unfathomable, the artist repeatedly editing and uncovering. Your experience now transcends the exhaustion of being lonely. This appears to me as the depth of joy, the breadth of inspiration and the height of peace with a pinch of wonderment.
I spent several days reflecting this into my life, testing my absorption ability. This in part is why this response is so delayed. My reaction to the exhaustion of living with human/sociopathic "
family members
", whether chosen before birth or after (lifetime after lifetime), is to wrap myself with layers of soft, comfy nothingness to quietly deflect humans. If a fellow humanish was within my orbit, would we see each other? A concept that appeals to my mind is continuing while another individual moves enough virus out of the way to truly see.
songsfortheotherkind wrote:
the uncharted territory of moving beyond the human noise
Oh yes.
A major step for me was shutting down the noise
I
am. The only regular interactions I have at this time-space occur at my workplace, which is a fractal expression of the region. As I babbled previously, I have all but withdrawn. There is no gain for most individuals to hear me. They fear change, advancement, and above all, facing fear. These are the actual words and observed energies they consistently present. The wise warrior
eventually
learns when to stop fighting.
A form of cognitive dissonance slowed me down for a while. Then I realized part of my job description, "
Design more efficient ways for staff to complete tasks
" actually means "
Don't change this office
". This is their choice, their right, their path. Their map is not my map.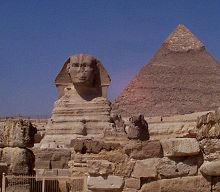 songsfortheotherkind wrote:
we have been having adventures; En met Max Igan this weekend, because Max and I are friends, and because Max is going to interview me on his radio show about my sui generis life art, and our (En's and my) focused vision for it. It was a strange time, there was much learning and another deepening of our evolution.
If you wish to detail, I'd love to hear it.